The One Where Kimmy-K Goes Blonde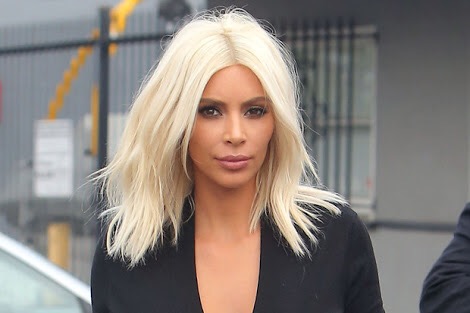 So within a week of each other another Kardashain has hit the blonde dye. Khloè went blonde but Kim has gone beyond platinum! Debuting her new look during Paris Fashion Week, like her sister the reality star gave social media followers the first sneak peak!
Admitting recently in an interview with People Magazine, the 34-year-old mother of North West stated that Madonna was in fact her inspiration for the change.
"I've always had this image of Madonna with platinum hair in my references folder on my computer and I've been waiting a long time to try the look," she said.
"I thought what better time than right now for Paris Fashion Week?"
But when you have 27.7 million instagram followers and you have such a dramatic change, you're bound to receive backlash and criticism.
But criticism isn't the only thing that has come her way. The blonde-do has opened up the golden doors to memes galore. I must say though the best one I've seen is from the hilarious Miley Cyrus. Think what you want about the controversial actor singer, but boy does that girl have an amazing sense of humour.

Photoshopping the famous Kim Kardashian 'crying face' that viewers of KUWTK love to see and her own face as her hairdresser, it's true what they say - a picture speaks a thousand words. Already having to do touch-ups just days since the realise, I think the struggles are already being real. So if that tells me anything just like any other celebrity transformation, I'm sure this look won't stay for long.